iPaw Pet Salon HWY 46 Location Now Open! Bulverde, Texas!
Pet Grooming & Supplies Store Now Open in Bulverde and Spring Branch Texas.
(Updated April 2, 2017)
Announcement : Store been open since November 2016. This page has old information.

Pet Grooming Salon and Supply Store Now Open in Bulverde 
Pet Grooming & Supplies Store Now Open in Bulverde and Spring Branch Texas. We are soon approaching Launch Day! Make sure to check our website for updates and information on our opening day packages and promotions! This blog will be continuously updating until Launch Day where another Blog will be posted. Make sure to share and comment! We can't wait to serve your pet needs!
Opening Day Hours and 
How to make a Grooming Appointment:
We are proud to announce our Bulverde Store is ahead of schedule and will be opening early November. We are so excited to be able to provide the care and quality of grooming for all furry families! We expect to open on November 14th. As we approach this date, our store schedule will open up to allow for online booking. Our Online Booking will open at 12:00 am Wednesday, November 2nd. You can call or text us at (830) 387-1888 to either book your appointment or use our online booking found on our website or submit a ticket at our contact us page.
Promotions and other Information:
UPDATED PROMOTIONS:   (THESE PACKAGES AND DISCOUNTS HAVE EXPIRED.)

Our Opening Promotion will be $35.00  Full Grooming Special for Small Breeds 25 pounds or less.
Big Dogs with short hair nail trim and bath for $20.00!
$5.00 off all pet packages for all other customers!
(restrictions may apply.)
(These discounts cannot be combined.)
We are excited to become a part of this community and to provide all furry families the quality and care they deserve! Spread the word that iPaw is coming to your friends and family!
Online Booking is now available for 46 Store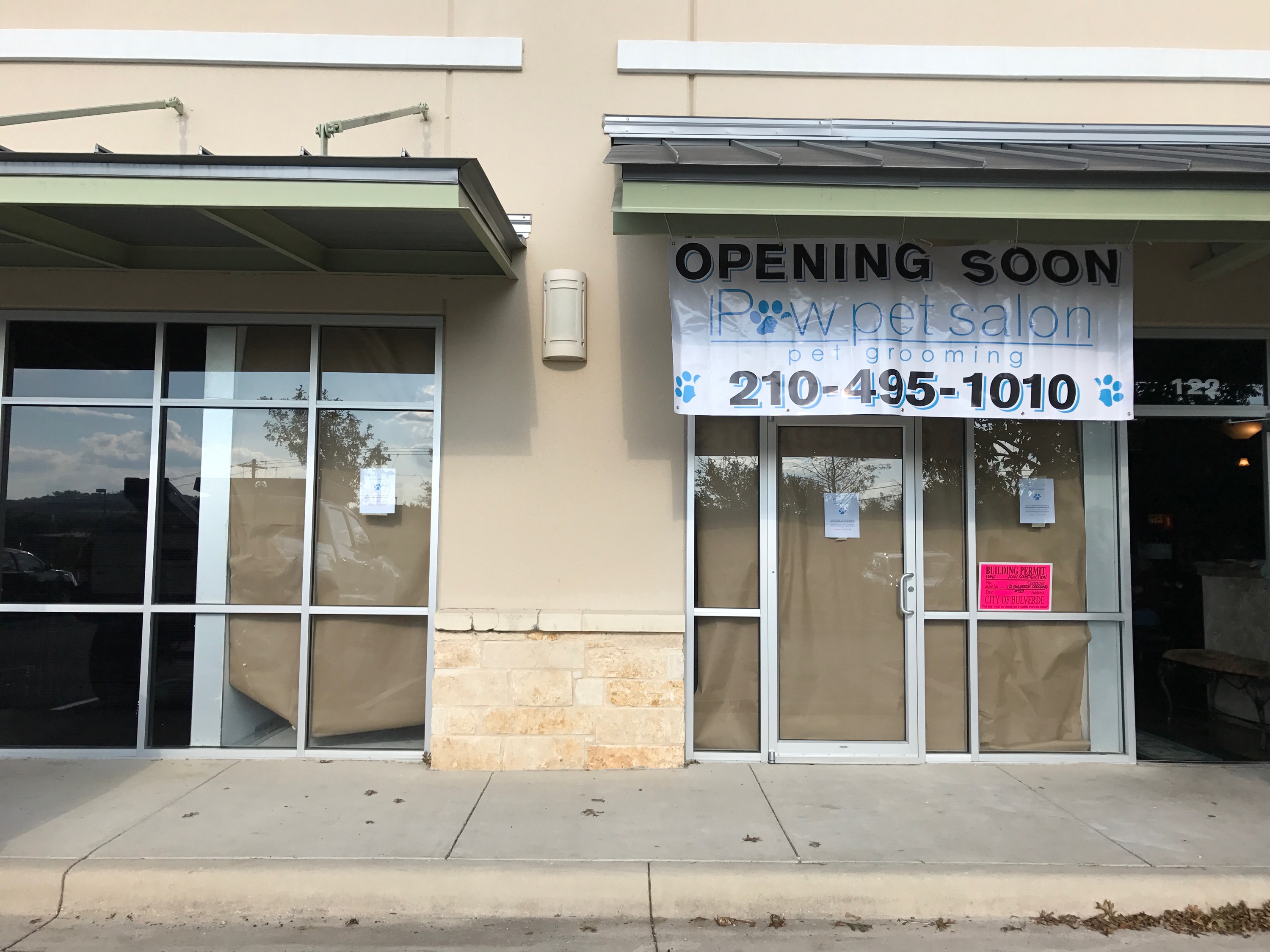 Pre-Booking Now Available! 
Text us at (830)-387-1888 or click now to make your appointment!